Despite a growing talent shortage, STEM and the semiconductor sector are still failing to attract, recruit and retain female workers – here's what's gone wrong and how the industry can address the issue.
In the UK, only 19% of tech workers are women, while in the US, that figure stands at 25% despite females making up 47% of the country's workforce.
Other countries aren't looking any better. For example, in India, females account for just over a quarter of all IT workers. The situation doesn't improve higher up the career ladder; according to Accenture, for every 100 male managers, there are only 34 female managers.
So, for all the talk addressing gender imbalance within the tech industry, why does the data show that males dominate?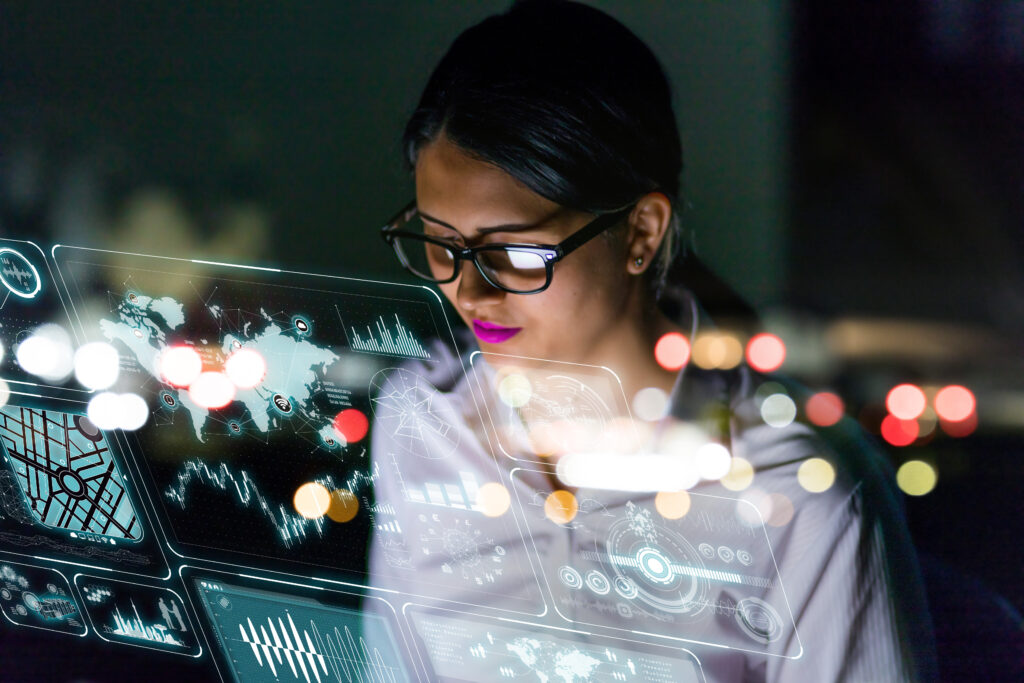 From Macro to Micro: How the Semiconductor Sector Has Fallen Behind.
To better understand what drives the imbalance issue and what can be done to address it, the semiconductor sector is a valuable jumping-off point as its gender imbalance appears to be particularly acute.
According to a Global Semiconductor Alliance/Accenture survey, women represent as little as 10% of the workforce, with most companies having less than 1% of women in director roles and above. Recruitment isn't helping with hiring pipelines delivering an underwhelming 10-25%.
Companies must take proactive steps through targeted initiatives designed to attract women to address the ongoing issue.
Start Early
The biggest mistake is thinking we can solve the problem once women have already chosen their career paths – we need to take a more proactive approach like US-based Girls Who Code which helps guide high school girls towards their first steps into STEM.
Evidence shows such initiatives have a significant impact. For instance, a survey by STEM Women reveals that 95% of female respondents would be more likely to apply to a company they had spoken to at a careers event. Better still, such events have been shown to help women reconsider their career paths because they have found the experience to be so positive.
Get Hiring Right
Strip out any language that could be regarded as male-centric in job ads to make them more appealing to women. Consider introducing blind hiring techniques such as 'blind CVs' where references to the applicant's gender are removed. You can also source potential candidates through recruitment agencies, such as Vivid Technology, which takes a diversity-first approach to hiring.
Finally, align with nationwide women networks such as WISE in the UK or global outfits including AWIS and Girls in Tech, and establish best practices with the help of sector-specific women networks such as the Global Semiconductor Alliance's Women's Leadership Initiative.
Think Big
Inclusivity and diversity should be a part of all companies' core values. While a zero-tolerance policy towards prejudice should and must be a given, real change only occurs when an organisation promotes a work culture where everyone is welcomed, nurtured and supported.
Research by Accenture shows that women are almost four times more likely to advance to senior manager/director level and beyond in companies where equality is valued. Drive such change by introducing diversity champions at all levels and being transparent and upfront about any existing gender pay gap issues: According to STEM Women, 65% of female STEM students would expect to read a company's gender pay gap report before accepting a job offer.
Also, Think 'Small'
Create a community of women networks who can help and advise recruits, offer support and answer questions so other women can benefit from real-life experiences.
Rethink Those Benefits
Think about paid maternity leave and aid for working mothers – female-focused benefits. Such policies ensure women won't feel as if they must conform to dated company practices. Instead, organisations can signal that they are an employer that understands the many challenges that women face in their daily lives and can flex to accommodate them.
Supercharge Careers
Set up sponsor and mentor programmes; one-to-one support helps nurture careers, while a more proactive mentorship programme helps promote and champion the female worker actively. It's an approach that works with Harvard Business Review reporting that 68% of women with sponsors expressed career advancement satisfaction.
Move On Up
If a woman is performing well, looking for a promotion and deserves a promotion, promote her to board level! Research shows the greater the number of women in the C-Suite, the greater the acceleration of female talent throughout the entire company. For instance, Accenture research reveals that women are almost three times more likely to be fast-tracked in organisations with at least one senior female leader.
Bridging The Gap: A Win-Win For All Stakeholders
Addressing the gender issue within the semiconductor sector – and STEM – may seem almost impossible. But as pioneers in this space have shown, fundamental changes can be made that benefit both women and the bottom lines by adopting and implementing a coherent, structured approach. Research already shows that hiring a more significant number of women leads to stronger revenue growth and increased investment opportunities.
Perhaps the question here isn't whether a company should try to address the imbalance – but if a company can afford not to.
With talent shortages increasing, women are a vital part of the solution. By increasing the number of female workers, companies can future proof operations by sourcing new talent to counter the shortage issue. For companies and female workers alike, addressing the gender imbalance represents a win-win for everyone involved in the semiconductor sector and STEM as a whole.
To discover how workforce gender imbalances can be addressed through effective recruitment, discuss your talent needs with Vivid Technology by contacting our specialists here:
+44 (0)207 084 7223 | hello@vividtechnology.io