So, you're new to working with a recruitment agency and have realised there are two types of recruitment processes; retained search and contingency.
But let's have a deeper look…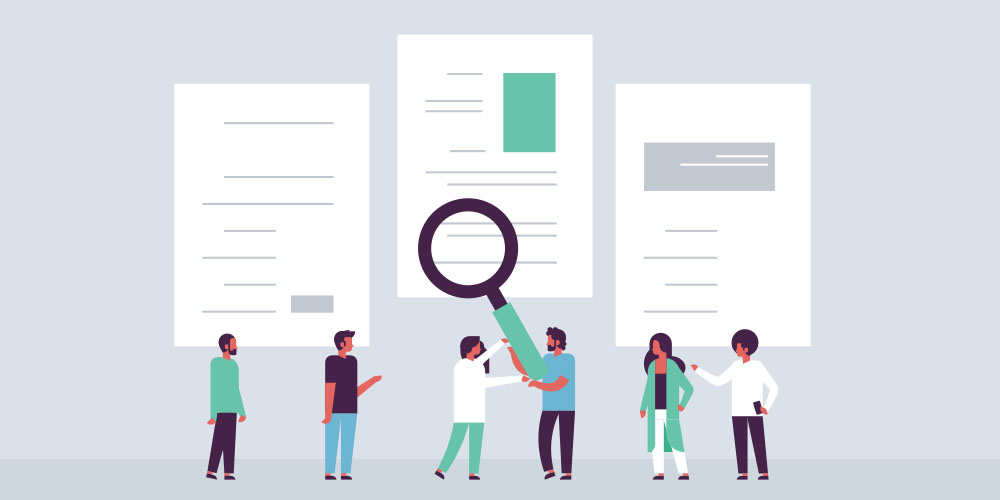 Firstly, why use a recruitment agency in the first place?
We all know the primary purpose of a recruitment agency is to help job seekers find new roles whilst helping companies find the perfect person for their open positions. But not everyone realises all the other benefits of partnering with a recruitment agency.
Faster Hiring: Using a recruitment agency will shorten the time it takes to fill your open positions. They will be using the latest technology and business intelligence to source your dream candidates in half the time.
High-Quality Candidates: A recruitment agency increases your ability to meet with high-quality candidates with the relevant skills and expertise in your sector. This means you will only meet with candidates who have already been carefully assessed and interviewed.
Specialist Recruitment Knowledge: As your business grows and changes, your in-house recruiters may need to conduct complex interviews for various positions they're not necessarily familiar with. Agencies have staff that are dedicated to one sector or vertical. As a result, they have better knowledge of technical jobs and their skills.
Knowledge of the Market: Through their conversations with clients and candidates, the best recruiters gain quite a bit of knowledge about their work sector. They are often able to provide you with valuable insight, news and advice.
Extended Reach: Only 20% of candidates actively seek and make direct applications for a new job, a recruitment agency calls the rest of the market 'passive talent'. A recruitment agency calls those candidates 'passive talent'. It is a strong possibility that our recruiters know who those people are, how to contact them, and, more importantly, how to incentivise them to make a move.
Retained
Working on a retained basis means recruiters will charge an upfront fee to the client to search. They will operate exclusively, meaning the job will only be filled through this recruitment company. These recruiters work very closely with their clients and will take their time and use an agreed methodology to find the best person in the market. The process is rigorous, with a shortlist of anything from three to ten names being presented before interviews commence.
We typically present 5 candidates with the ideal skills, location, salary, and aligned goals, and all the client has to do is pick the one they like most!
The Approach
The retained recruiter books out all of the time in their diary until the position is successfully filled, focussing solely on their client.
Benefits
Premium Job Listings: The job role is a high priority, so great agencies will spend more on premium job listings
Prioritised Job Searches: Agencies will use their resources to prioritise job searches for your role
Detailed / Specific Job Specifications: Working exclusively gives the agency more freedom to be specific and add further details about the company and its culture with candidates
Build Long-Term Relationships: As you work closely with the agency, you will build long-term relationships and trust
Challenges of Retained Recruitment
Upfront Retainer: You will need to pay an upfront (retainer) to guarantee your recruiter's time
Trust: You need to scope the market and trust the recruiter you are using. Make sure you work with a great agency that prioritises quality over quantity.
Contingency
Contingency search, or the 'Success Only' model, is a service performed by a recruitment company for free until the day a candidate represented by them takes a position with their client. Recruiters working on this basis often have to compete with the client's internal HR department, advertising, direct applicants, and typically one or more other recruitment agencies.
The trick is to present the best candidate or candidates and do this faster than the other channels. If the vacancy is hard to fill, chances are only a few candidates will be qualified for the position. Getting to these candidates before everyone else is vital.
The Approach
The contingency recruiter will be splitting their time between your and other clients' needs, replicating your model of using more than one recruiter.
Benefits
Total Control: The client has complete control of the recruitment process, deciding on whether the candidate referred by the agency is qualified enough for the role
No Risk: No fee is paid unless a candidate is placed at the company
No Upfront Cost: There's no pressure to hire a candidate on the basis that money has been spent
Challenges of Contingency Recruitment
Fewer Resources: Agencies are not able to clear their diary to focus 100% on this client/role and will need to divide their time between their clients.
Speed Over Quality: Agencies will always try to find the best quality candidates, however when competing against other agencies speed often takes a driving seat and candidates can be missed.
No Candidate Exclusivity: The best candidates will also be offered to other clients with similar job roles
When thinking about contingency vs retained search, there are pros and cons to both. However, there are clear situations when running a retained search over a contingency search would benefit you, so it's important to select the right service at the right time.
The key is finding the right partner.